Locally Owned + Operated
At Honua Waterworks, we take great pride in being locally owned and operated. We understand the unique challenges and opportunities that our communities face, and we are committed to serving and supporting our neighbors in every way possible. Our deep roots in the community give us a strong sense of responsibility and accountability, and we are always looking for ways to give back and make a positive impact. When you partner with Honua Waterworks, you're not just getting a service provider – you're getting a team of dedicated and passionate individuals who truly care about the success and well-being of our community.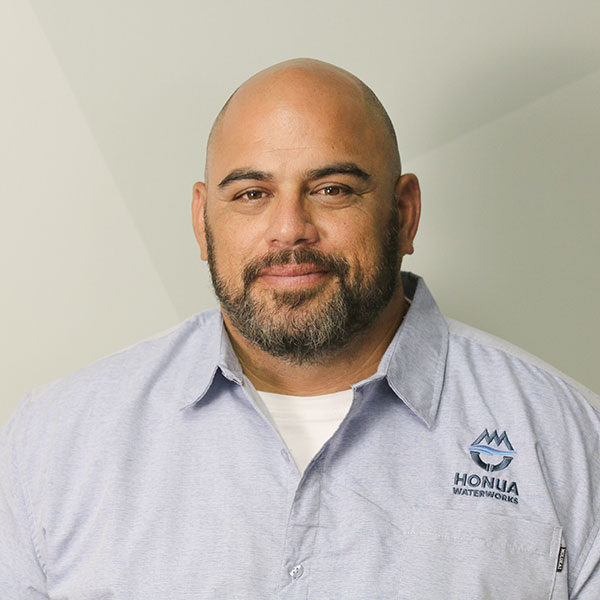 KEVIN MANUEL, Business Development Manager
Kevin Manuel is a seasoned industry professional with 7 years of experience. He has held key positions such as Operations Manager at T&C Plumbing and Kualau Buildings, showcasing his expertise in overseeing operations and ensuring efficiency. In addition, Kevin is the proud owner and operator of HI-5 Recyclers. During his free time, Kevin enjoys being outdoors with his family and friends. He is also a high school football coach and enjoys working with aqua and agriculture systems. A lover of sports, Kevin is a passionate soccer player and has been a loyal Kansas City Chiefs fan for the past 33 years!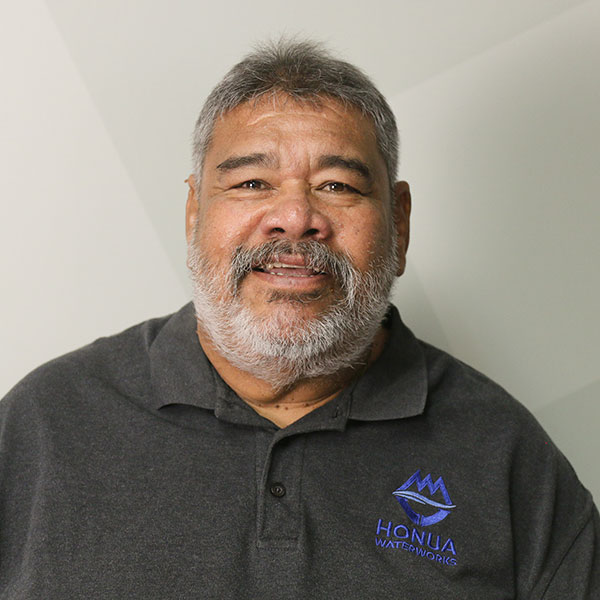 ALLAN HOSAKA, Account Manager
Allan Hosaka brings over 27 years of experience to the Honua Waterworks 'ohana. Whether it be serving as a truck driver, warehouse manager or managing internal and external sales, Allan's breadth of experience is invaluable. During his free time, Allan enjoys free diving, fishing, and watching his grandson play football.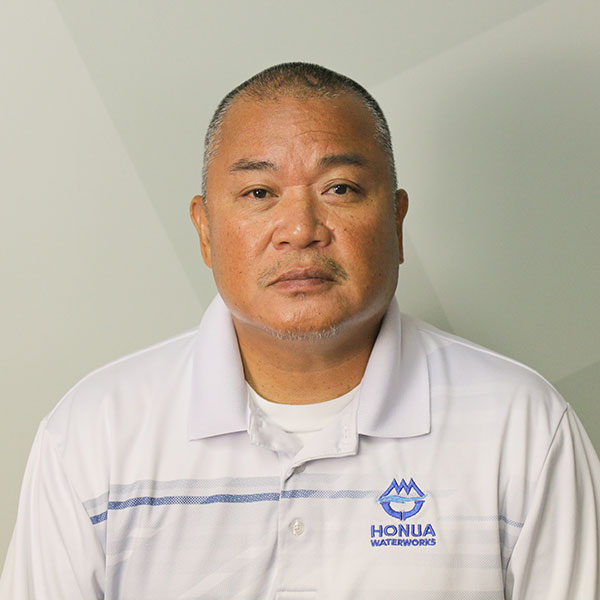 JP (JOEL) CORPUZ, Account Manager
JP Corpuz is a seasoned professional with over 19 years of industry experience. Having previously served as an Account Manager, JP has a track record of predicting his clients' needs and partnering with them to ensure that their orders and deliveries are completed in a timely manner with efficiency. In his free time, JP enjoys playing golf and loves to vacation with his family whenever possible!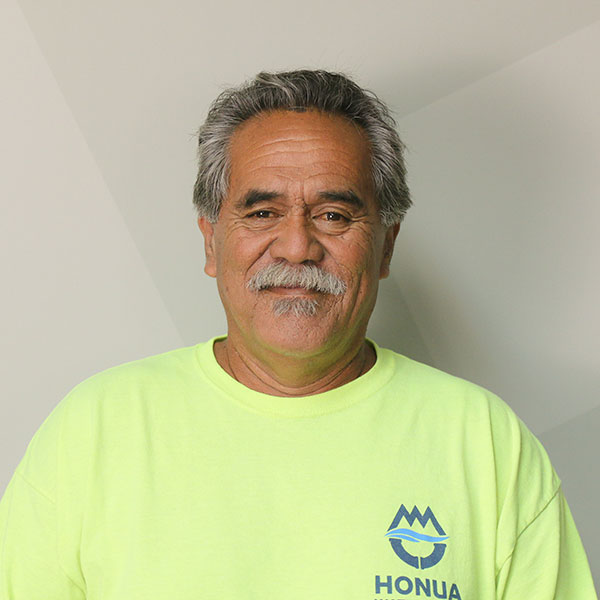 PHILIP KAAWA, Warehouse Manager
Philip Kaawa brings over 39 years of industry experience to Honua Waterworks. Having previously worked as a salesman, warehouseman, delivery driver, and warehouse manager, Philip understands all aspects of waterwork distribution and ensures his clients are well taken care of and supported. During his free time, Philip enjoys shore casting and spending time with his grandkids at the beach.